Function & Event Venues That Impress
Weddings, functions and parties are even better at Te Puia with a range of dining locations on site – from the restaurant overlooking the geothermal valley, the state-ofthe-art event centre, new geyser marquee and meeting rooms too. If you're looking for a stunning venue to host your next function, event or conference, look no further than Te Puia!
Book one of our existing packages or email [email protected] to talk to us about designing a customised programme to suit your needs.
Contact us for more information
Venues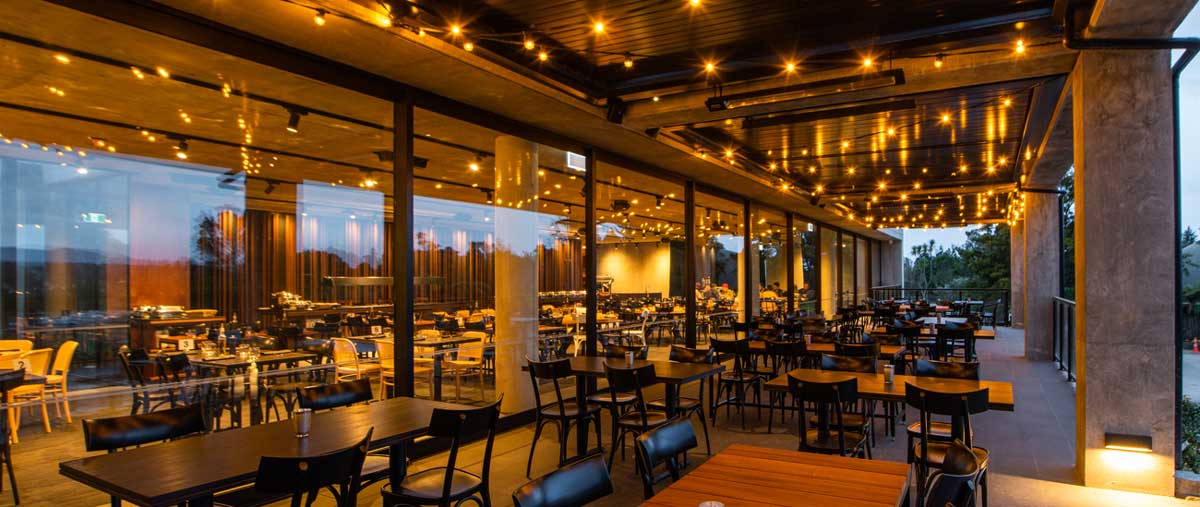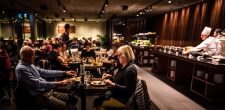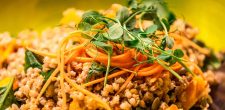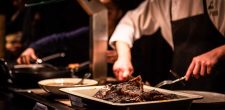 Pātaka Kai
Our Restaurant
(Capacity: 350)
Overlooking the valley's geothermal vista, with sweeping views of the world-famous Pōhutu Geyser, Pātaka Kai seats up to 350 people, including outdoor deck dining and indoor spaces which can be sectioned off to create private areas.
The menu has been created to be sophisticated, innovative and cutting-edge, infusing Māori flavours, cuisine and cooking styles, while still meeting the palate preferences of Te Puia's diverse market.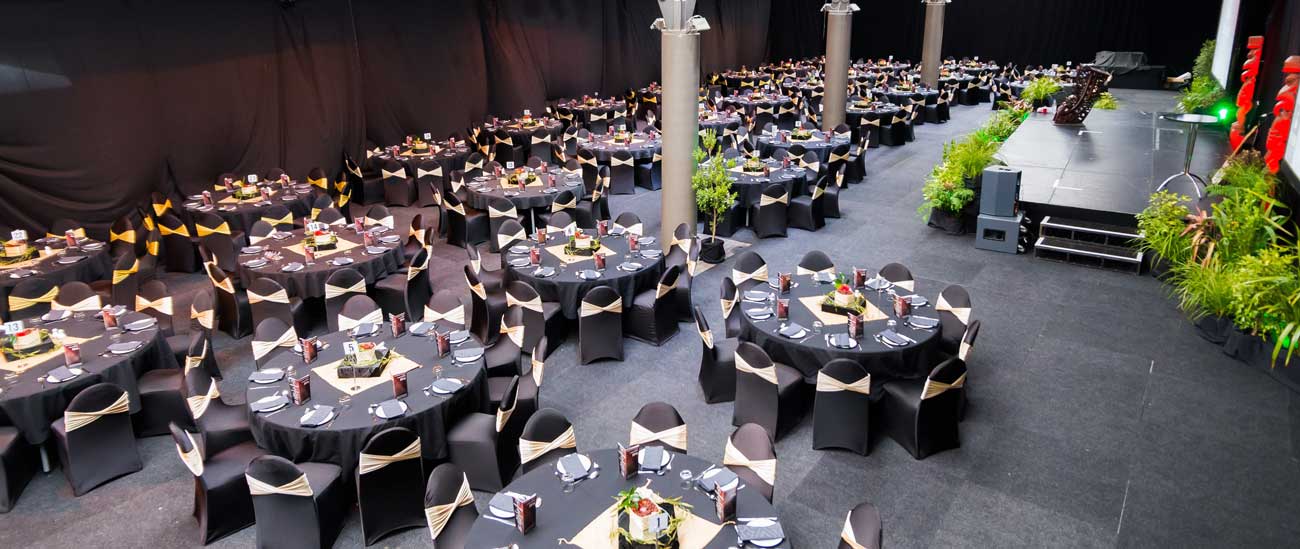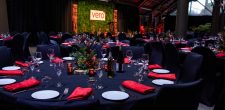 Te Whakaruruhau
Function Space
(Capacity: 300 seated, 800 standing)
Te Whakaruruhau is a large sheltered area near the entrance to Te Puia. Conveniently located next to the Pōhutu Café, Rotowhio Marae and Te Heketanga a Rangi, this open meeting space is suitable for large functions, both seated or canape's and a la carte.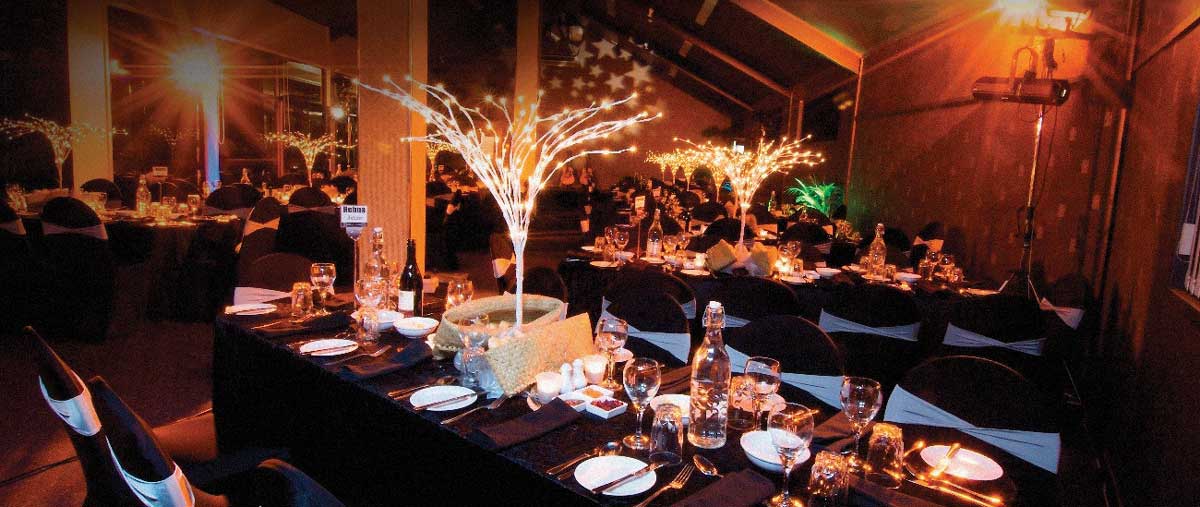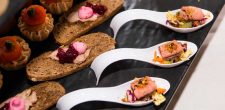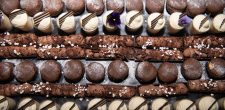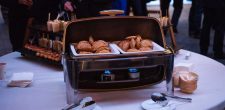 Te Poari
Conference and Meeting Room
(Capacity: 120)
Te Poari is situated next to the main kitchen, making it the ideal venue for functions where catering is important. With seating for 120 and a separate buffet area, Te Poari is Te Puia's versatile gourmet restaurant.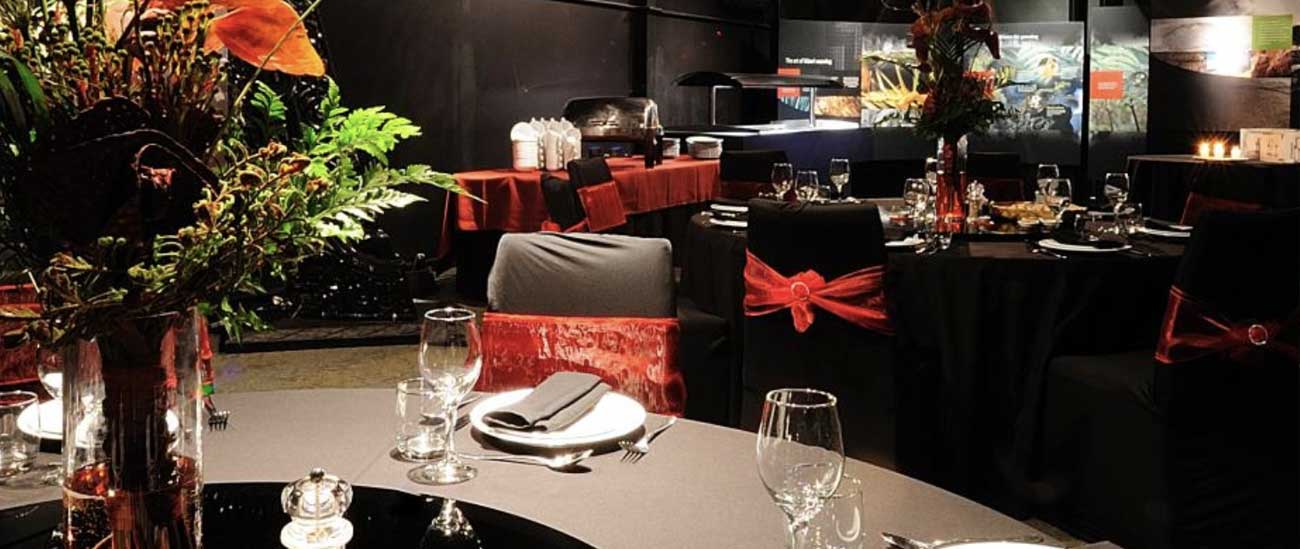 Te Whare Tapere
Conference and Meeting Room
(Capacity: 70)
In this gallery you will discover the story of our ancestors' arrival and settlement in the valley, explore the customs and traditions of the people of Rotowhio Marae, and find out about the geology and natural life of this fascinating place. This space also doubles as a dining area and can be combined with the nearby Te Poari for larger events.
Ngāraratuatara Marquee
Geothermal Cooking Pool
(Capacity: 30)
Enjoy the unique taste of our Māori culture here at Te Puia. Gather at Ngāraratuatara marquee, and watch as fresh New Zealand mussels, whole king prawns, corn and vegetables are placed in flax woven baskets and poached in our geothermal spring. Your mouth-watering meal is topped off with a refreshing New Zealand beer or sparkling wine.
Corporate Events
Te Puia offers a variety of facilities for your next conference, meeting, or corporate event.
Our venues provide flexibility in style, seating arrangements and presentation options to suit a gathering of any size.
On site catering
Sound, lighting & AV equipment
Parking
Distance from airport: 9km
Distance from CBD: 4km
Weddings
Situated in unique surroundings, Te Puia enjoys the ambience and backdrop of Rotorua's iconic geothermal landscape, featuring the Pohutu Geyser.
Our range of function rooms and outdoor spaces offer the perfect venues for a romantic wedding ceremony or reception.
Call us today to discuss your ideas.
Why have your wedding at Te Puia?
Our gorgeous geothermal valley offers fantastic photo opportunities
We have a number of spaces that easily transform into the perfect wedding reception setting
Rotorua's central location also makes it easy for guests who are coming from different parts of the country