The New Zealand Māori Arts and Crafts Institute has collaborated once again with Rotorua's Fenton Street McDonald's to create a stunning new waharoa entrance way, designed by our Master Carver Clive Fugill.
Officially opened on November 1st with karakia led by Eraia Kiel, General Manager of the New Zealand Māori Arts and Crafts Institute, the waharoa is a contemporary spin on a traditional Māori gateway embellished in wood carvings.
The two main designs are Tara tara a kai and Manaia.
Tara tara a kai speaks to the food aspect of the establishment you are entering, and Manaia, a revered and extensively used design in Te Arawa wood carving. These designs also acknowledge the tribal narratives, artistic excellence and the geothermal origins and connections of the people, place, and culture of Rotorua.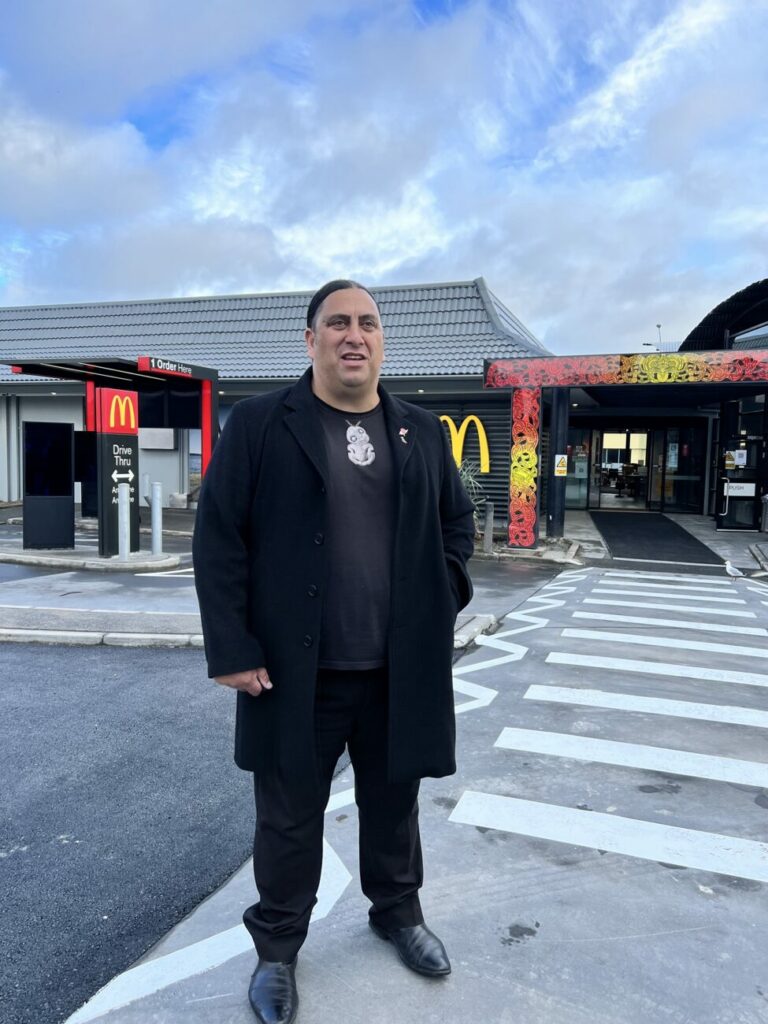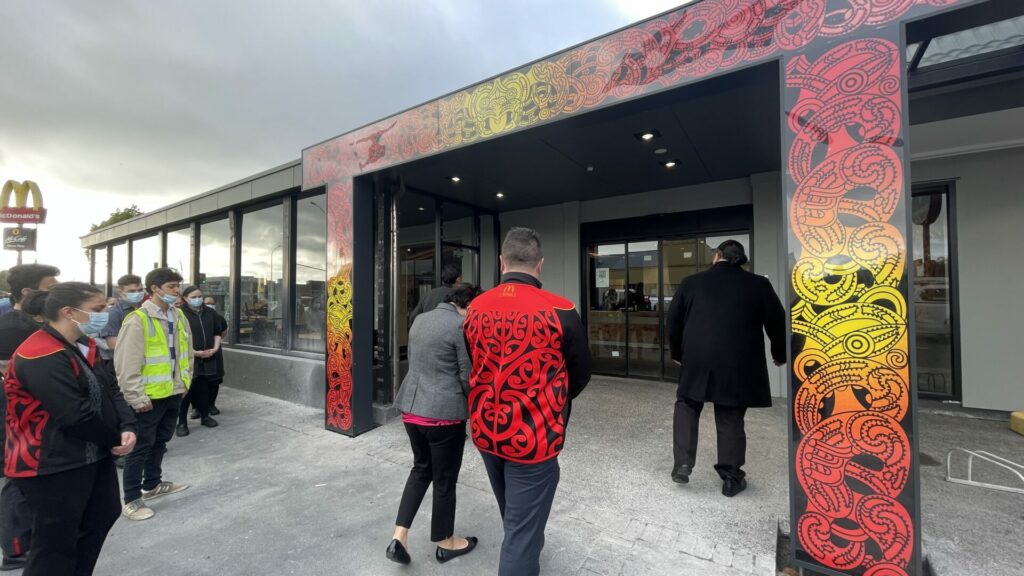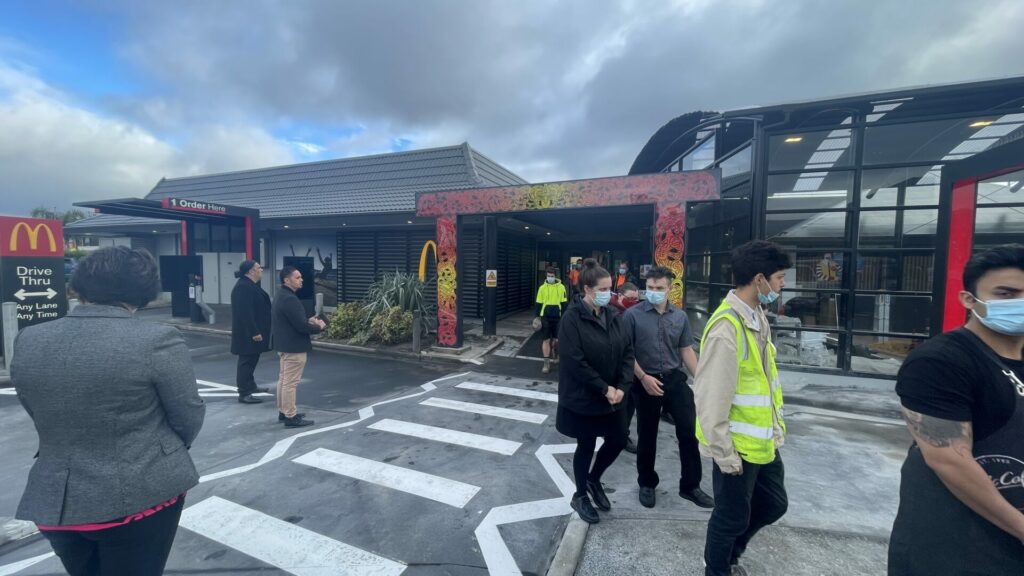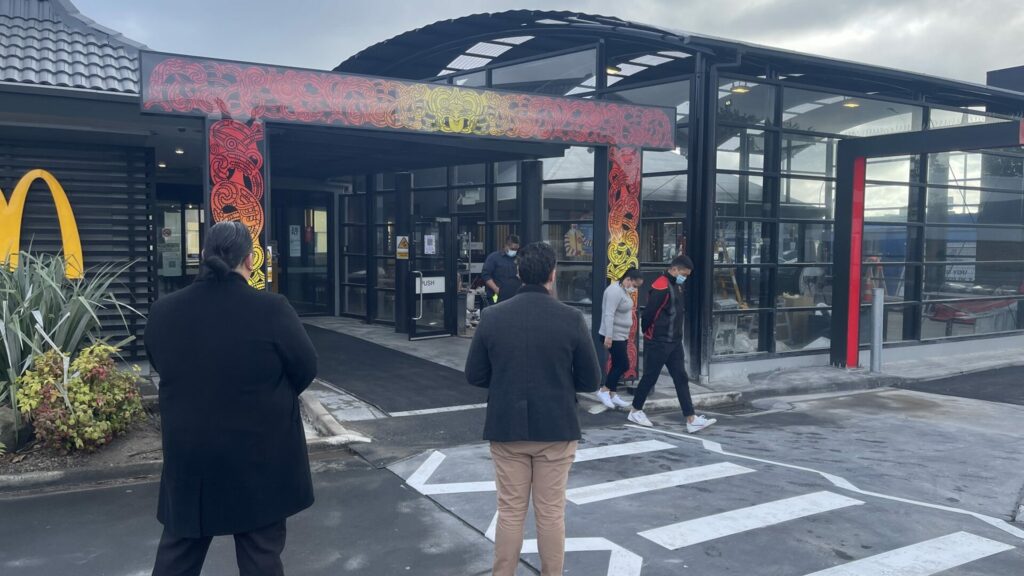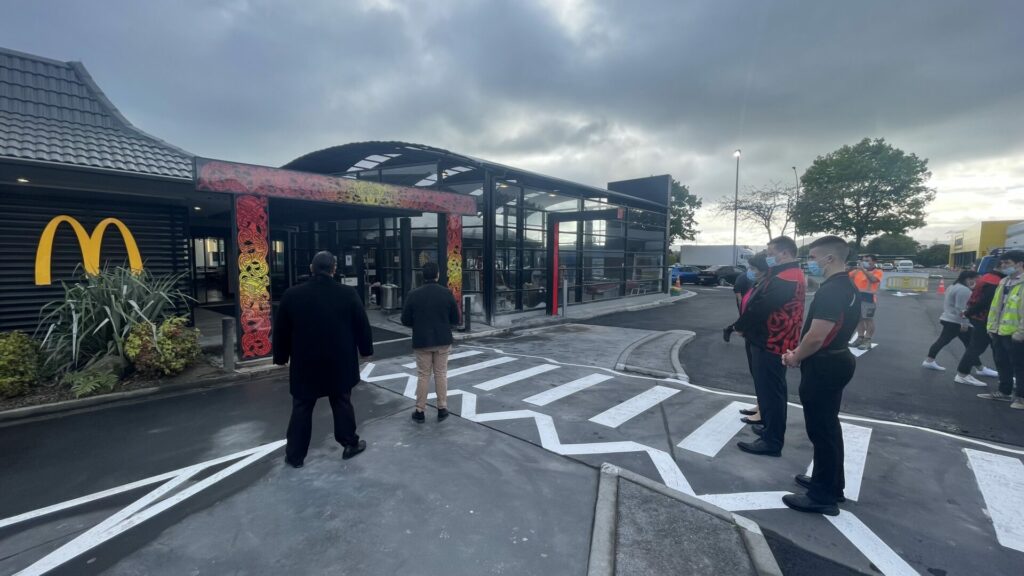 For designer, Clive Fugill who was a part of the first student intake at the national carving school in 1967, this collaboration was another opportunity to share his passion for whakairo rākau with a broad audience at the popular restaurant.
Clive is arguably one of the most accomplished technical carvers alive. Continuing his presence with us at NZMACI, Clive guides our tauira (students) with years of knowledge and experience – explaining that "it's important that we pass on our art to future generations, to show our unique art form worldwide."
54 years on and the master carver has continued to train the next generation of artists and recently became a Air New Zealand Purple Pin recipient, and was awarded the NZ Designer of the Year in 2019.